Part Two: The Indian XI scheduled to play Boldmere St Michaels

09 Jul 2012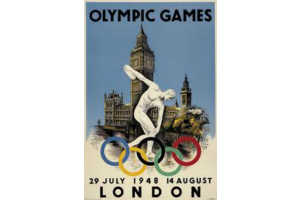 The Indian Olympic XI played France on 31st July 1948. It was a cold and wet day which caused shivering amongst their players'. But, despite the bad weather, they could have won the game but failed to covert two penalties.

The players, who were predominately barefooted, was greeted with much appreciation by the 17,000 spectators at the Lynn Road Stadium, Ilford for their sporting manner. Even King George VI marvelled at how skillful they were and having such strong feet to play football without boots.

However, FIFA later insisted that the Indian players should wear boots which the Indian Football Association initially refused to comply but not all of their players played without boots.
In 1950, as they were the best team in Asia, they were offered a place in the World Cup Final's in Brazil. However, due to financial restrictions, the Indian FA would not be able to take the place.

To the supporters of Indian football it was a lost opportunity to advance the popularity of the game to make it, and not cricket, the primary sport in their country.

Come back on Tuesday 10th for Part Three: The match report Boldmere St Michael's vs. the Indian Olympic XI.