Website last updated: 14 May 2013 @ 10:58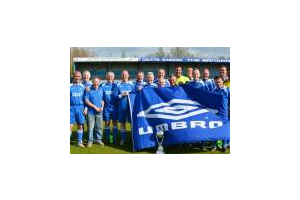 VETS BRING UMBRO CUP HOME
08 May 2013
BRYNTIRION VETS MADE THE CLUB PROUD BY WINNING THE UMBRO OVER 45s CUP IN NUNEATON ON MAY 5TH. THIS WAS A MASSIVE ACHIEVEME...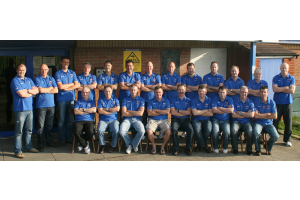 UMBRO SEMI-FINAL
27 Apr 2013
HI ALL, BRYNTIRION VETS HAVE REACH THE UMBRO SEMI-FINAL AND ARE PLAYING HOME ON SUNDAY 28TH APRIL, WHY NOT COME AND SUPPOR...
VETS NEW MANAGEMENT TEAM FOR 2013/14
16 Feb 2013
IM GLAD TO ANNOUNCE THAT THERE WILL BE A NEW MANAGEMENT TEAM IN CHARGE OF TEAM AFFAIRS FROM NEXT SEASON. LES DAVIES AND WAYNE HOSEY WILL TAKE CHARGE FROM SEPTEMBER WITH WILLOW C...
VETS OVER 50s TOURNAMENT
13 Dec 2012
VETS ARE RUNNING A OVER 50s FOOTBALL TOURNAMENT OVER THE CHRISTMAS PERIOD ON 30TH DECEMBER 2012. ANY UN-REGISTERED PLAYERS WHO WOULD LIKE TO TAKE PART, PLEASE COME TO THE CLUB B...