Website last updated: 07 May 2013 @ 10:00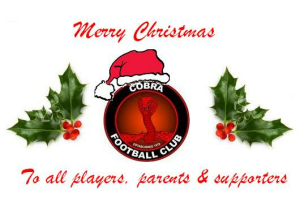 MERRY CHRISTMAS
21 Dec 2011
The Club would like to wish all players & their families a Merry Christmas & Happy New Year!! 2011 has be...
2011 Camber Sands tournament
02 May 2011
Cobra B has just arrived back from a very successfull festifull football weekend. Cobra played 8 games and won all 8 with all players playing well and playing as a team Alfie Ha...