Win £250 worth of football training gear for your team from Urban Sports!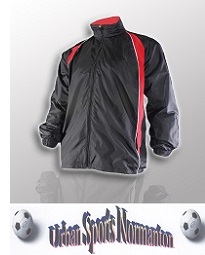 Want to win a load of cool training gear for your team for next season?

We've teamed up with Urban Sports to offer one lucky squad a fantastic prize of 15 rain jackets and 10 training balls.

Urban Sports is a community-based, not-for-profit enterprise that sells football kits, training equipment and sportswear at huge discount prices.

The Yorkshire-based outfit supply a wide range of branded quality sporting goods, from football teamwear to training accessories, all at a discounted rate for the benefit of the grassroots football community.

Urban Sports' funding programme helps to subsidise kits to amateur football teams across the country.

By generating private funding through local companies, they alleviate the cost of football kits to grassroots teams and help encourage businesses to sponsor local football.

The discounts they receive from the suppliers are passed on to the clubs themselves to ensure the price is affordable to teams everywhere.

Now Urban Sports is offering one lucky Club Website team a top prize for your training session, including 15 rain jackets and 10 Mitre training balls, with a total retail value of £250.

Based in West Yorkshire, Urban Sports is part of Park Green Community Group & Social Enterprise.

To find out more, visit www.urban-sports.co.uk.

Contact the Urban Sports team on 0800 6891100 or 07546 751695 or email urban-sports@hotmail.co.uk.
How do I Enter?
To get your hands on this fantastic prize, just answer the question below and then complete your details.
Club Website winner: Have you won £250 to spend on your football team?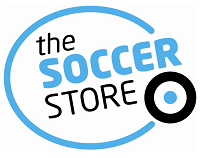 Last month we gave one lucky winner the chance of a £250 voucher to spend at The Soccer Store - one of the UK's largest suppliers of football equipment and football goals.

To get your name in the hat, all you had to do was tell us that cricket bats were the piece of sports equipment that you can't buy from The Soccer Store. Simple as that!

Congratulations to our winner - Paul Chadderton of Randlay Colts JFC - you are our winner!

We hope you enjoy spending the £250 on some quality gear for you or your team!

Thanks for all your entries. If you didn't win this time around, stay involved as it could be your turn next time around!