Train like the professionals - win a training pack for your club worth £500!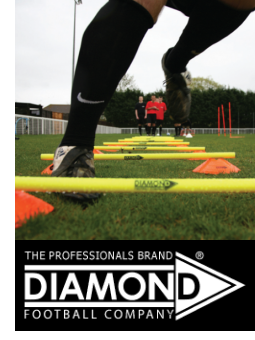 Do you want to train like a professional team? Well this is your chance!

We've teamed up with Diamond Football Company to offer one lucky club a complete team training pack worth £500 to take your training sessions to the next level.

Diamond Football Company is one of the world's leading suppliers of premium quality footballs and training equipment.

They have two patented products and many other exclusive items, which can be found on the training grounds of all major Premier League and Football League clubs, as well as Scottish Premiership and many top European sides.

You've probably seen their products featured on Sky Sports or BT Sport and, if you've ever visited a pro club, you're bound to have seen them there.

But don't let the pros have it all to themselves! Your team has the chance to train like the stars with this fantastic prize of a full training pack, which includes all of the following:

*** 15 pro trainer footballs, 20 bibs, 10 yellow boundary poles, two pairs of 4ft easi pop-up goals, plus a ball carry sack, pole carry bag, spacemarker set, 4m ladder, stirrup pump, standard tactic board, pro cone ladder and a set of flatmarkers! ***

To buy the exact same products used by professional clubs, check out diamondfootball.com.

Here you will find virtually everything you need to train/coach like a professional. Many of these products have been pioneered and developed by Diamond Football Company as they are the industry leaders in their field.

If you have trouble finding a stockist, or you have any questions, difficulty in buying or need some general advice, please ring 0208 941 9338.

You can also get in touch via Twitter @fitforfootball or via Facebook, where you will see pictures of some of the most famous payers in the world using Diamond products.
How do I enter?
To get your name in the hat for this fantastic prize, just complete a few details and answer the following question...
Has your team won Prostar winter training gear worth over £600?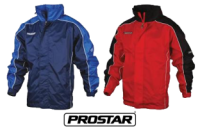 Last month we gave one lucky squad the chance to train in comfort throughout the winter months with a set of Prostar winter training gear worth over £600. That's 16 pairs of Prostar Hurricane waterproof jackets and trousers!

The response was phenomenal so thanks for all your entries, but there can be only one winner... so many congratulations to Ellie Jones of Church Farm FC in Burntwood. You'll soon be dry and warm at training even in the depths of winter!

If you didn't get picked out the hat this time around, don't worry - another chance to win with Club Website is never far away!