Casuals Close-up (31st March)

30 Mar 2012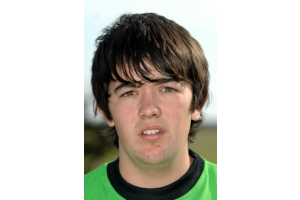 The Casuals piece from tomorrow's First Team match programme (v Yorkshire Main)

A long layoff is proving the biggest obstacle to the Casuals' hopes of creating another shock and reaching the final of the League's Harold Robinson Memorial Cup competition.
Having completed their league campaign a fortnight ago, Iain McNaught and his side must now wait nearly three weeks before taking to the field against Skirlaugh Reserves.
As such Maccer is keen to arrange one or two friendly fixtures ahead of the date. At time of going to print, it is hoped that either Bilton Athletic or Withernsea Thirds would be willing to form the opponents for a game next Saturday (7th April). With the Reserves inactive that day, it should ensure that the manager has his full squad at his disposal, including assistant-boss Daniel Campbell who is currently in caretaker control of the Stiffs.
Also likely to be involved is goalkeeper Ben Akam (pictured) who has been cleared to play by the ER County League Cup Committee despite his involvement in the Reserves' League Senior Cup quarter-final defeat at Viking Raiders.
The Casuals' first-choice keeper has been granted permission to play by virtue of having played in the first round win at Nafferton and his thirteen other appearances for Maccer's men this season.
The aforementioned win at Nafferton is what will provide Maccer with most encouragement as he approaches the semi-final. Nafferton recently returned to the top of Division 4, a position they held at the time of the Casuals' 5-4 win there in November.
Skirlaugh currently sit second, 8pts behind their rivals with two games in hand but having seemingly suffered for their cup exploits (they also reached the quarter-finals of the ERCFA Cup).
Maccer checked out his opponents during their 4-2 win over Brandesburton Academy in the quarter-final. Although impressed by some of what he saw, the Casuals boss definitely feels there are areas his side can exploit. Everybody at Low Farm will be hoping this is the case.