Training, last game & end of season BBQ and awards

16 May 2011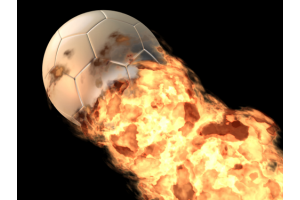 Three bits of news for you:

1 Training:

Our final official training session of the season will be this Wednesday 18th May 2011 at Hazlemere Rec. However, if there is an appetite for it among the players, the coaches would like to run light training sessions throughout the summer on alternate Wednesday evenings. These would not be fully fledged training sessions in the usual sense but more an exercise in keeping reasonably fit and at home with the football. We would also hope to take that opportunity to develop things more on the tactical front. The sessions would be more relaxed than during the football season and would also provide a good opportunity for the new players joining us for next season to settle in and get to know their new team mates.

2 Last game:

The last competitive game of the season is on Sunday 22nd May away to Thame Youth. We are hoping that this game will be played in Thame's lovely new stadium and we are waiting for confirmation of the details. Texts will be sent out shortly. A number of clubs in our age group have access to pitches over the summer and we are being offered friendly games. Subject to availability of players, we plan to take up one or two of these offers and again it will provide a chance for new players to settle in and feel at home in this squad.

3. End of season BBQ and awards:

This will take place at the club on Friday 15th July 2011 from about 6 to 6.30pm and we hope you can all come including the new players and their families so that they can get to know everyone involved with this group. We will have the usual BBQ and boring drivel from the gaffer and the gongs will be handed out accordingly. I will be contacting you all for the boys' votes for the players' player of the season very soon.