Website last updated: 31 Jul 2012 @ 12:04
Message from the Manager: Finn
31 Jul 2012
I am sad to say Salem AFC have folded. We have tried everything to keep the club alive but we are fighting a seemingly losing battle.I would like to thank you all for last seaso...
Message from the Chairman: Mick Burns
31 Jul 2012
Following the AGM where only 2 players turned up and the first 2 training sessions when the best attendance was 4 players and only actually 2 players having signed on and comitt...
Salem AFC to fold.
31 Jul 2012
It is with great sadness that Salem AFC will no longer be playing amateur football. After a disppointing response to both the clubs AGM and the first couple of training sessions...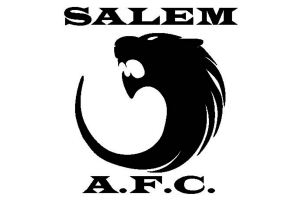 New Sponsors required!
06 Jul 2012
Salem AFC are on the hunt for new sponsors in the Oldham area in order to help fund the local Sunday football team. I...