Website last updated: 20 May 2013 @ 16:43
Quotes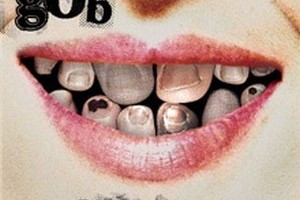 Julius as Badu steps up to take a crucial penalty - 21/02/2009
[6 Mar @ 8:44pm]
You do realise that if Jeff misses this he may never play football again.
Migs in the bar after the game - 21/02/2009
[6 Mar @ 8:44pm]
Migs: Can you do anything about the volume. Barmaid: I could turn it up. Priceless
H on all things Sporting - 07/02/2009
[6 Mar @ 8:44pm]
On Cooley: He's so optimistic; if this guy was on the titanic he would be like, 'come on boys lets go swimming' On Julius: When i first saw him in a football kit I thought he was going to fancy dress party. On Osh: He's a cross between Morpheus from the Matrix and the lion from the Wizard of Oz, a cool classic type of guy who makes you smile. On Richard: This guy fears no one I bet even his own shadow is scared of him On Pat: Good looking great dj not bad with the ladies hopefully he can score on the pitch as much as he does off it. On Migs: This guy so cheeky, he and Julius could form a new double act 'The Krannkies 2' On Adam: I've been watching Skins and Kidadulthood so that when he gets angry i can understand what he's talking about. On Tim: The type of guy to give you his last johnny, a true legend at Sporting. On results: In a 100 metre sprint you don't give up half way. On himself: I can only say if I wasnt at the helm we would be in a worst state, someone said I sounded like a dictator so I had him beheaded. To breed winners is what managers should try to do, that will be hopefully what I'm remembered for but i understand how cruel the game is.
Alan Cooley on the way back from our victory over ONCAO - A VIDA - 11/10/2008
[6 Mar @ 8:44pm]
I saw an interesting programme about traffic jams the other day.
H - During the game vs ONCAO - A VIDA - 11/10/2008
[6 Mar @ 8:44pm]
Referee, he's pulling my shorts.
H's Response to the list of things that has to be done before and after each game - 25/09/2008
[6 Mar @ 8:44pm]
Don't worry, these little things are standard in management I've been doing it for years.
H's First words on arriving at the game - 27/10/2008
[6 Mar @ 8:44pm]
Have you got any footballs?

Admittedly taking footballs wasn't on the list of things that need doing!
H's First words in the Pub after the game - 27/10/2008
[6 Mar @ 8:44pm]
Phoned the result into who?

This was on the list of things to do!
H's Battle Cry - 12/09/2008
[6 Mar @ 8:44pm]
I've given you the foundation it's now down to you to lay your worth on the field of the battle
Colin Walton in Malmo - 23/05/2008
[6 Mar @ 8:44pm]
Come on Osh, you're supposed to be a black man