Walsall District History

24 Oct 2008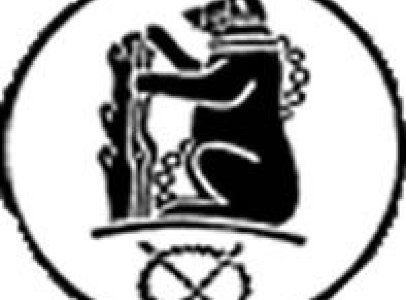 The Association was formed in February 1904, nine months before the English Schools' F.A., and was immediately successful on and off the pitch. Having hosted the final in 1907, and reached the quarter finals in that year and the following season, Walsall reached the English Schools' Shield Final in 1910, where they were beaten by Sunderland in a replay at Roker Park.

As the competition grew rapidly, Walsall reached the quarter-finals again in 1914 and 1927 and the semi-finals in 1935 when Manchester proved too strong in front of more than twenty thousand at Maine Road.

The most successful season in recent history was in 1995/96 when the under-15 side reached the final, losing 2-1 on aggregate to Bury. The second leg at Bescot Stadium was watched by more than four thousand spectators.
Walsall staged the first schoolboy international in the world, versus Wales in 1907, and has since hosted further matches against the same opposition (1921 and 1973), versus Holland (1981) and versus Austria (1993).

Walsall has regularly provided England schoolboy international players. In the 1930s Elmore Green school achieved the remarkable record of providing four internationals in the space of five years. One of those, Alan Wakeman, became the first English boy to receive six caps, when he played for two seasons, the second as captain.

In the early 1990s Mark Pugh (Queen Mary's) became one of the very few players to appear for England Schools' under-15 and under-18, being capped thirteen times in all. Mark Jones (ex-New Invention Junior and Pool Hayes Comprehensive) was selected eight times for the national side at under-15 level in 1995.

A number of former players have gone on to play for professional clubs. John Eustace (Stoke), Lee Naylor (Celtic), Dean Keates (Peterborough), Shane Tudor (Port Vale), Stephen Cooke (Bournemouth), Karl Hawley (Carlisle), Andrew Bentley (Walsall), Gavin Caines and Michael Townsend (Cheltenham), Mark Davies and Leon Clarke (Wolves), Ben Turner (Shrewsbury) are all currently playing in the Football League.
Wayne Clarke is probably our best known old-boy.

Walsall has grown in size over the years and amalgamated with Aldridge & Brownhills in 1974. With 121 schools it is now the fourth largest Association in the country, catering for pupils of all ages. About ninety schools take part in regular football with the Association. Walsall runs seven boys' representative teams from under-11 up to under-16, as well as an under-11 girls' team.

In the entire history of the Association, only ten men have held the position of secretary. Three recent secretaries, Bob Thomas, Bill Law and Cliff Bryan, also did stints as West Midlands Metropolitan County SFA Chairman.

A big thank you to Chairman Mr C Bryan for all the collation and writing of the history information.